Stand with Ukraine. Save peace in the world!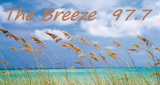 KORJ FM 97.7 The Breeze
The Breeze is blowing through The Rogue Valley at 97.7 FM. The Breeze is your place to relax, with continuous soothing instrumentals: Acoustic, Chill, New Age, Smooth Jazz, and all commercial free. Tell your friends about Jackson County's new radio station, The Breeze!
KORJ FM 97.7 The Breeze reviews
Stewart Bailey

14.09.2023

We also quit this station. Now it sounds like country western music. I like how they dont bother to explain this change in content either on the radio or on this site. It shows how little they care about their listeners.

Mike-Janet Sowell

11.09.2023

Very sorry to see a great station go down the tubes. Christmas music in September? Please bring back the old format. We need some source of easy listening instramental music. Mike S.

William Ellison

10.09.2023

We have listened to The Breeze for years and have told many friends about the station and we all listened to it, and it was the only station we listened to. But now we all have stopped listening to this station because it is not fun and beautiful like it used to be, so you are losing many listeners to this new station. It is sad, now we have to find another station that plays to music like The Breezes, it is said to say good by, we will tune in some time to see if it has changed, Thank You, The Breeze. Bill and Jeannie Ellison.

The instrumental format was great, I'll go back to pandora now, thanks for the years with the style of music played.

Susan Aupperle

09.09.2023

Please keep the playlist from The Breeze. It's fine to add to it but please keep playing the original music as well. We all need to relax a little more and the music on KORJ was perfect for that. A lot of people here agree. Thank you for any consideration.

What??? Classical music? Are you kidding me? What a drag to loose this beautiful station to now playing classical music. Why? There are other classical radio stations in the valley - JPR 88.3 is totally classical. It's really too bad that you as new owners don't realize what listeners liked about The Breeze station. You've lost at least two loyal listeners here.

velma nichols-rinehart

07.09.2023

PLEASE DONT GO!!!!!!!i LISTEN 24/7. i WOULD HAPPY TO SUPPORT YOU TO STAY ON THE AIR.

Have appreciated your unique programming for our area but delving into the political arena with your website Ukraine statement has soured my support and listenership to the degree that kORJ is past history in my radio genre.

Love this station! How on earth do you do it without any ads? THANK YOU.

Can't listen live and get the playlist?