Stand with Ukraine. Save peace in the world!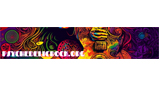 Psychedelic Rock - Progressive | Indie | Psuchedelic
PsychedelicRock.org is an online 24/7 radio station dedicated to bringing you the best in mind-bending, genre-defying psychedelic rock music. Our carefully curated playlist features a wide range of artists from the 1960s to the present day, showcasing the evolution of psychedelic rock over the past six decades.
Show more
TOP songs on Psychedelic Rock - Progressive | Indie | Psuchedelic
Psychedelic Rock - Progressive | Indie | Psuchedelic reviews
love the music
Information about the radio
Whether you're a die-hard fan of classic acts like The Beatles, Pink Floyd, and Jimi Hendrix, or you're interested in discovering new artists who are pushing the boundaries of the genre, PsychedelicRock.org has something for everyone. We're passionate about sharing the most innovative, creative, and experimental music out there, and we're constantly updating our playlist with new tracks from both established and emerging artists.

One of the things that sets PsychedelicRock.org apart from other psychedelic rock radio stations is our commitment to providing a truly immersive listening experience. Our station is designed to take you on a journey through the history of psychedelic rock, from the early days of the genre to its most cutting-edge contemporary forms. We don't just play music – we create a complete audio landscape that transports you to another world, whether you're listening at home, in your car, or on the go.

Our programming includes everything from classic albums and deep cuts to live performances, remixes, and rarities that you won't find anywhere else. We also feature interviews with artists, music historians, and other experts who can provide context and insight into the music we play. Whether you're a casual listener or a serious music aficionado, we're confident that you'll find something to love on PsychedelicRock.org.
Radio contacts