Stand with Ukraine. Save peace in the world!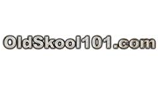 OLDSKOOL101.com
The station launched February 15th 2005, as the need for classic R&B, Dance and Hip Hop hits grew. You can listen to our programming and on-line talent, 24 hours a day, like Dangerous Debi D, The Morning Music Mix, Captain & Company, Rory T, Majic Mike Young and Jeff Kidd. On the weekend you can enjoy programming like Lost in the 80's, The Re Mix Weekend, The Internet Gospel Brunch, OldSkool Sunday (50's, 60's and 70's) and The Point of View as part of our weekend programming.
TOP songs on OLDSKOOL101.com
OLDSKOOL101.com reviews
so Glad to be part of this great station!

Children of Adam Band

16.04.2021

PLEASE PLAY COME TOGETHER BY CHILDREN OF ADAM BAND

Please tell me who mixing this you say from Vegas called base Baltimore mix, pleaseeeeee 12/4 9:30 am

Hell yeah love this station and my REDSKINS

Chris Lauerman

09.09.2019

Really a wonderful station. Captain and Co. morning show is top notch and all of the music they play is wonderful,never a bad song. This station is much more enjoyable than whatever you can tune in on your radio. I recommend you give it a try especially if you live in a rural area where there are few choices for quality programming.

Great station. They play all the jams and Love Captain and Company in the mornings!

Been listening for about 2 years and love the station. Was searching for a station that played all my jams and I found it. Also became a huge fan of Captain and Company in the mornings. Please tell your friends !