Stand with Ukraine. Save peace in the world!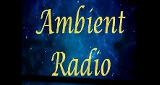 AmbientRadio (MRG.fm)
We proudly play only Ambient, Space Ambient, Deep Ambient, Dark Ambient, Down-tempo, New Age, Day-Dream and Meditation Music
Related radio stations
Show more
TOP songs on AmbientRadio (MRG.fm)
AmbientRadio (MRG.fm) reviews
I just tuned in. I love this Ambient music.

Great music that suits our modern times. I would add more songs to the playlist: Tangerine Dream, Edgar Froese, Klaus Schulze, Manuel Göttsching.

Дмитрий Воронин

27.04.2019

Бескрайний океан мягких ритмов... плавное, ласкающее погружение в красочный причудливый мир вибраций и переплетений нежных голосов и божественных мелодий...