Stand with Ukraine. Save peace in the world!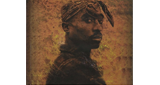 Makaveli Assassin Radio
Makaveli Radio is an exclusive radio station that plays 2Pac music, supported by 2Pac's DJ, the legendary DJ King Assassin, the official DJ of the Shakur estate. Makaveli Assassin, the new breed artist discovered and nurtured by DJ King Assassin, brings a fresh and unique perspective to the hip-hop scene.
Show more
TOP songs on Makaveli Assassin Radio
Makaveli Assassin Radio reviews
Excellent station with great music.

Isaidit Management

23.03.2022

Much Respect All Day Blessings Be Upon You ISAIDIT 💯💪🏽📣

Love it!

Stacy Hughes Fremin

19.06.2020

I love all those young girl days

💎💎💎💎💎💎💎77

Good Radio ONLINE THANK YOU @RVador

✊🏿✊🏿✊🏿🦍
Information about the radio
Drawing inspiration from the iconic figure Tupac Shakur, Makaveli embodies the spirit of resilience, authenticity, and social consciousness that defined the legendary rapper. With his razor-sharp lyricism, dynamic delivery, and unwavering commitment to artistic integrity, Makaveli Assassin is poised to make a lasting impact on the industry. The collaboration between DJ King Assassin and Makaveli Assassin is a testament to the power of mentorship and artistic synergy. Together, they are breaking barriers, bridging generations, and paving the way for a new wave of hip-hop artists.DJ King Assassin, a legendary figure in the world of DJing and music production, has joined forces with the legendary Makaveli to introduce the world to their new breed artist, Makaveli Assassin. This collaboration brings together the wisdom and expertise of DJ King Assassin with the raw talent and passion of Makaveli, resulting in an electrifying musical experience that is set to redefine the hip-hop landscape. As a DJ, producer, and visionary, DJ King Assassin has played a pivotal role in shaping the sound of West Coast hip-hop. With an impressive discography and an innate ability to craft infectious beats, he has worked with some of the biggest names in the industry, leaving an indelible mark on the genre.
Radio contacts