Stand with Ukraine. Save peace in the world!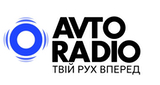 Авторадио
Авторадио – лучший выбор для тех, кто любит отличную музыку – за рулем, дома и на работе. Информация о пробках каждые 25 минут, о  самых интересных событиях в стране и мире, яркие интерактивные конкурсы, программы и акции.
Show more
Авторадио reviews
Євгеній Злидар

30.05.2023

Alex Caspian Ну логотипи взагалі не схожі...

Радіостанція Авторадіо в Україні, незважаючи на її назву, не має жодного стосунку до однойменної станції в Росії, країні-агресора.

George Vasylega

11.02.2021

Ми вимагаємо від СБУ (Служби безпеки України) поговорити з керівником радіостанції Авторадіо Україна про те, що слухати в ефірі Авторадіо Україна пісні країни-агресора - це неповага, небажано і недоречно не тільки до держави Україна, але й до українських слухачів Авторадіо Україна. І вимкнути мову країни-агресора на Авторадіо Україна!

гарне і цікаве радіо

Маша Соловьева

31.08.2019

The best!

толик калениченко

29.05.2019

радио класссссс
Information about the radio
Музыкальный формат составлен на основе современных горячих хитов и лучших композиций 90-2000-х.

Авторадио – радиостанция для современного городского жителя, живущего в насыщенном ритме и желающего получать заряд отличного настроения.
Radio contacts
Time in Kyiv: ,