Stand with Ukraine. Save peace in the world!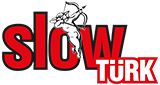 Slow Türk
Türkiye'nin en çok dinlenilen Türkçe Slow Müzik Radyosu. 24 saat kesintisiz aşk şarkıları...
Show more
Slow Türk reviews
Mikhail Saifulin

19.03.2023

I enjoy your music. Very calm and nice. Some day I hope to study your beautiful Turkish language.

Jesus Eleno Diaz Perez

26.05.2022

Hola soy Jesús

Jillian Stanley

20.04.2022

I just love this music. Thank you from California!

me encanta su país y su música, saludos cordiales desde México.

Tamarindo Lopez

20.10.2021

beautiful music!

mükemmel

iman somadilaga

25.07.2021

Assalamu'alaykum.......i'm from Indonesia, i love your music......

I am in czech republic and listen to this radio very often .. like it very much :) Thank you for the chance to listen to this fantastic radio.

Claudia Agudelo

19.05.2021

salam aleykom very good all music

PAOLA ANDREA PANESSO RODRÍGUEZ

29.03.2021

Cultura muy interesante y música hermosa 😍. Soy de Colombia. Sur América.
Information about the radio
24 saat kesintisiz en iyi, en yeni aşk şarkılarının yanı sıra unutulmayan en güzel klasikler de belli aralıklarla SlowTürk'te dinleyiciye ulaşıyor.

SlowTürk DJ'leri, başarılı yayıncılık anlayışları sayesinde radyonun formatıyla bütünleşen isimler oldu.

FREKANSLAR:
Ankara - 95.3
İstanbul - 95.4
İzmir - 87.7
Adana - 94.1
Antalya - 92.9
Bursa - 103.7
Çorlu - 95.4
Erzurum - 95.0
Eskişehir - 101.0
Gaziantep - 96.0
Radio contacts
https://www.instagram.com/slowturkradyo/