Stand with Ukraine. Save peace in the world!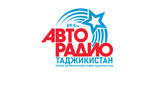 Авторадио Таджикистан
"Теперь Авторадио входит на рынок шоу – бизнеса Таджикистан на волне 89,9ФМ. — уникальный в истории отечественного радиовещания проект; — музыка, которую мы любим, узнаем с первых тактов и напеваем; — музыка, которая объединяет; — популярные программы с участием суперзвезд и народных любимцев; — самая актуальная, интересная и оперативная информация в начале каждого часа; — увлекательные, динамичные игры в эфире. Все проекты «Авторадио» отличает неординарность и креативность, новаторство и инновационный подход."
Авторадио Таджикистан reviews