Stand with Ukraine. Save peace in the world!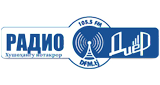 РАДИО "Диёр"
Dushanbe, 95.5-105.5 MHz FM
Радио «Диёр» (название склоняется на слова «родина, край») информационно-развлекательная радиостанция, вещающая на диапазоне 105,5 и 95,5 FM в Согдийской области. Образован в сентябре 2011г. в Аштском районе и позиционируется как патриотическое радио. Официальное открытие радиостанции осуществилось 7 мая 2012г. Студия расположена в центре Аштского района – в поселке Шайдан (рядом со зданием редакции газеты «Шухрати Ашт»).
РАДИО "Диёр" reviews
Сурудхои точики хастми бошад сурудхои точики монед

Muidun Sobirov

06.02.2022

Илтимос факат точики сурудхоро монен, интернет шунавандагон хамма дар мухочир сурудхои точики ед карда сайти шуморо мекобанд, шумо бошед сурудхои Руси, Индуси мемонен, хамин дар руссия радиохо аз Руси Гуш кардана дилбазан шудагием, хохиш мекунем факат точики сурудхо, аз номи шунавандагони, мухочирони руссия .

Саломалейкум хамватонони Азиз аз тюмень

Ман дар россия чи тавр номаи табрикотиро ба радио диер Ашт фиристам

Целью было заказать поздравления. Написала по номеру телефона указанного ниже. Ответили в скором времени. Договорились. Оплату произвела на Яндекс кошелёк(150 рублей). Процитировали моё сообщение. Всем осталась довольна. Советую. Спасибо👍

👍👍👍

Faridun Hamidov

24.05.2021

Салом хамватанони азиз!

Dilnoza ismiyaminova xiyonat

Шухрат Рахимов

28.04.2021

Коро зурми

Салом ба хаммаи шумоён хамватанони азиз за шахри Сургут, бароятон сихат саломати хохонам