Stand with Ukraine. Save peace in the world!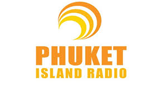 Phuket Island Radio
Phuket, 91.5-102.5 MHz FM
Radio, FM Radio and in particular Phuket FM Radio is a ever changing media format, whilst radio has been around for a long time with thousands of radio stations around the world. In Phuket it only started to change about 3 years ago as Thailand Radio licensing regulations were relaxed.
Show more
TOP songs on Phuket Island Radio
Phuket Island Radio reviews
Information about the radio
Phuket Radio and 91.5FM is "The RADIO Station that everyone is listening too" delivering English language programmes produced locally and via the BBC in London with an ever growing online radio audience listening to free internet radio and on air in Phuket on 91.5FM. 91.5FM is available throughout Phuket, including Patong, Kata, Karon, Kamala, Laguna, Surin and Phuket Town and has everything a tourist may need including Phuket Weather, Phuket News, Phuket Events, Phuket Hotels, a complete Phuket Business Directory along with Phuket Hotel and Phuket beaches information, it can all be found within the Phuket FM Radio website or by tuning in to 91.5FM. FM Radio Stations provide great local content and 91.5FM is no different with daily Breakfast, Afternoon and Drive Time shows complimented with a special focused sports show on Saturday and a lay backed "chilled out" feeling to Sunday's and all complimented with an hourly BBC in London International News feature, weekly BBC Top of The Pops and a Saturday evening packed with LIVE BBC Sports World following all the action around the sports world. Move your business forward in Phuket by joining other successful and satisfied business like Project Supplies Direct, Pusco, Davinci, Simpson Marine, Phuvah Marketing Evolution and the The Irish Times who have all gained from the advantages of advertising live on 91.5FM and internationally through our free internet radio. Of course all radio stations need great staff and FM Radio at 91.5FM is no different with a great team of DJ/Presenters, you can see what they get up to in the extensive Phuket News gallery, following them on Facebook and read all about them on our DJ page. Listen to 91.5FM streaming radio 24 hours a day, 7 days a week with free internet radio and when in Phuket tune for "all sorts of music, for all sorts of people from all sorts of places"
Radio contacts
Office: (+66) 08 9000 46 64