Stand with Ukraine. Save peace in the world!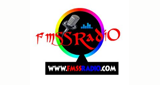 fmss Radio
Publicity, Documentary,reportage, publicity, promotions for your company, activities ect. FMSS Radio is well known for their high quality presentation and broadcasting technology. This is a radio will please you every time you tune into the fm. We broadcast our programs in Swedish,french and english which make us unique in many countries such in DRC Kinshasa.
Show more
Information about the radio
fmss radio station believes in quality , we have committed online listeners from all over the globe so premiering your single or album with us guarantees a large fan base.

Our vision is to expand, spread and contribute to the development of the musical universe by was crossing the internet.

We provide also different kinds of services ranging from broadcasting your songs on our national / international radio stations, to advertising and elevating you to the music's world,

We are a full-service station broadcasting entertainment news, topical news, traffic, sports and weather information.

All these elements are rolled into our hot and exciting breakfast, afternoon and evening drive time shows.

We provide too a platform for true music's discussions of any kinds of styles for a better expansion, growing of it.
Finally, our station has international reach , therefore , we will be providing our listeners with songs and programs
in different languages.

Our international correspondents will be proving us with current news-feeds to update our listeners with what is going around of the globe.

Our audience consists of listeners from a variety of age groups . Currently, over 90% of minority consumers
listen to radio every week .
Radio contacts