Stand with Ukraine. Save peace in the world!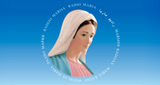 Radio Maria
Une voix chretienne qui vous accompagne.
Show more
Radio Maria reviews
Pontien Ngendakuriyo

15.05.2023

Muburundi natwe turabakunda kandi turabatahije mwese bana ba Nyina wa Jambo

Byiringiro Eugene

23.04.2023

Keep on this progration

NSHIMIYIMANA Viateur

05.02.2022

Nitwa NSHIMIYIMANA Viateur,

Roselyne Hakizimana

23.01.2021

Gloire a Dieu, Imana iragahezagirwa, mumpande zose z'isi. Programme yanyu y'ijoro iradukuza idushira mugisabisho c'ukuninahaza Imana kuburyo bwose , uri wenyene canke ufashijwe.Turabumva caneeee, caneee. Utwo tuvyino kinyarwanda twamashi numudiho twabavyinirimana kuburyo kinyarwanda, mumashi n.ibinyangari , nifirrimbi twanshitse kumutima, mvyuka gutambana nabo. Ndabunva i Muyinga- Burundi.

Yvette Ishimirwe

13.12.2020

Kristu Yezu akuzwe! Ndi Yvette;izo ndirimbo ni nziza rwose,ziradukomeza. Abo batumirwa nababwira nti"mukomereze aho.

Innocent Ruhamo

01.10.2020

Kristu Yezu akuzwe ,

Kristu Yezu akuzwe!

Hagenimana Gerard

17.04.2020

⭐⭐⭐⭐⭐⭐yezu akuzwe nitwa Hagenimana Gerard mbakurikira ndi muri paroise ya kiruhura byumwihariko kanifurize amahoro ya kristu aba kristu ba diocese ya ruhengeri paroise janja murakoze nyagasanI abane namwe

Yezu ahabwe icyubahiro turabumva neza

Kwihangana Valens Pitie

01.03.2020

yezu akuzwe,nitwa KWIHANGANA VALENS PITIE,ndabasuhuje,mbakurikiranye nibereye mubushinwa,ndasuhuza abakiristu ba paroisse ya ngarama cyane ntambabazi, uwamurera, nkanasuhuza kandi,bajeneza deo,na mama shimirwa,na mama elvire na theodore .mugire icyumweru kiza!!!
Information about the radio
Chaque soir, Radio Maria Rwanda aide les auditeurs à terminer la journée par la louange à Dieu à travers le chapelet et d'autres prières chrétiennes.Bref, Radio Maria Rwanda est une école de la foi dont les disciples vivent en famille comme une communauté priant et en parfaite communion avec Dieu grâce à des programmes variés conçus pour eux.
Radio contacts