Stand with Ukraine. Save peace in the world!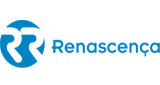 Radio Renascença
Todos os sucessos e a melhor informação. A Rádio Renascença é uma estação de rádio nacional dirigida a um público adulto que se interessa por música e informação. Além de uma cobertura nacional em FM, a Renascença transmite igualmente através da internet, sendo uma das estações de rádio mais conhecidas em Portugal.
Show more
Radio Renascença reviews
5 ! O Esporte domina, é quasi sacrum por ai; a religiosidade logo atrás.

Helena E Joao De Jesus Gomes

24.03.2020

ola boas tardes desde andorra la vella quero mandar un saludo para radio Renascença quería mandar abraços e benjinhos para minha familia que estao en Lisboa estamos todos bem un saludo obrigado portugal

Manecaze Gustavo

27.08.2019

A RR é uma rádio isenta e recheada por um naipe de excelentes profissionais que, além da formação,têm muito bom gosto musical. Para mim, a RR é 5 estrelas!
Information about the radio
Founded by Monsignor Lopes da Cruz, trial broadcasts began in June 1936 with a transmitter installed in Lisbon. Regular broadcasting began on 1 January in the following. A month after the start of daily broadcasts, the studios were ready at Rua Capelo and Radio Renascença settled there where it still remains.
Radio contacts
Telefones: +351 213 239 234 (Programação)
https://www.instagram.com/renascenca/