Stand with Ukraine. Save peace in the world!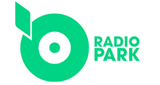 Radio Park
Radio Park słuchajcie nas na 93,9 i 97,1 FM. Stacja prezentuje najlepsze rockowe nowości i nieśmiertelne klasyki, przy których serce zaczyna szybciej bić. Gramy co chcemy, a chcemy grać tylko to, co Wam się podoba.
Show more
Radio Park reviews
Dlaczego nie wyswietlacie tytulu piosenki i wykonawcy aktualnie odslochiwanej. poza tym super radio.

Insbruk słucha Radia Park !!!!!Pozdrawiam Zdzichy i Radio Park 👋👋👋Roland ze Zdzich

Pozdrawiamy z Pragi! Polskie nutki brzmia na obczyznie nejlepiej! Dzieki za codzienne swietne granie i najnowsze info ;-) Franek, Aga, Tymek i Nel:):):)

Maciej Smarzewski

02.08.2023

Słucham was w mieście Kadyks-Hiszpania

Krzysztof Konieczny

10.06.2023

Witam.Miło was słuchać z gorącego Taiwanu!!!!

Zenon Chrystian Dylla

06.05.2023

Bombowe Radio w naszym regionie,niema jak Śląsk pozdrowienia z Wülfrathu ( Północna Nadrenia westwalia) na Kolonowskie no i dla całej załogi radia Park od Zenka 🇵🇱🤗👍👍👍

Gregor Stoklossa

08.01.2023

Nie ma takiego drugiego Radia nr 1 w regionie nr 1 w polsce nr 1 na świecie pozdrawiam Grzesiek

Damian Wesołowski

23.12.2022

Słucham was od 12 lat i niema lepszego radia pozdrawiam was serdecznie z tej strony bocian

Jarek Wojciechowski

02.06.2022

super

Beata Kulczynska-sygacz

14.04.2022

Super radio uwielbiam go słuchać
Information about the radio
Mówimy o tym, co dzieje się blisko Ciebie - w miejscu, w którym żyjesz, pracujesz i mieszkasz. Od 2014 roku sygnał stacji obejmuje teren powiatu kędzierzyńsko-kozielskiego, strzeleckiego, krapkowickiego, brzeskiego, opolskiego i prudnickiego.
Radio contacts