Stand with Ukraine. Save peace in the world!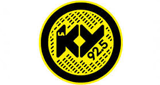 La Ky 92.5 FM
Estación tropical líder en Panamá, ofrece programas con música salsa, merengue, típico, bachata, vallenato, soca y haitiano, con información actual, noticias locales y sucesos internacionales, las 24 horas del día.
La Ky 92.5 FM reviews
DAGOBERTO BECA

15.08.2023

Excelente emisora, programación variada

Buen dia, una excelente emisora , tiene Superdj los cuales brindan sus amistad. y excelente programación.

La mejor 👏👏👏👏👏

Rigoberto González

05.12.2021

Para Rigo en sintonía desde urbanizacion santa clara de pacora ...

Excelente emisora saludos desde Cuba, yo la descubrei cuando fui alla hace par de anos.

Ausberto Bellido

24.10.2021

Saludos a la familia Lasso Nash

Merolyn Martínez

06.10.2021

Repiteme la canción de jossie cordoba

Moises Torrijos

19.09.2021

Desde San Francisco Monchi Torrijos Felícita fuertemente al DJ de la KY poniendo la mejor música de salsa en Panama ahorita domingo 18dep 12 md! Muy bueno. Excelente ánimo saliendo de esta Pandemia atroz! Mucha salsa buena ayuda mucho , ánimo! Abrazos!

Excelente programación, siempre la escucho y me gusta.

patricia morgan

25.07.2021

Excelente programa para todo gusto musical.