Stand with Ukraine. Save peace in the world!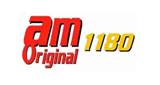 Original AM
Con espacios de información, noticieros profesionales, entretenimiento de 24 horas notas de actualidad, música variada para divertir y acompañar, opinión pública es como esta emisora logra la sintonia del auditorio.
Original AM reviews
Georgiana Terrientes

06.08.2019

La Emisora súper súper buena, pero no se aprecian bien las canciones porque hay una Locutora que se la pasa cantando arriba de las canciones. Ella necesita cantar en su casa y para sus oídos. Nosotros los oyentes merecemos gozar de tan bella emisora con tan buen repertorio. Es lo más cercano que tenemos de nuestros pueblos desde el extranjero.