Stand with Ukraine. Save peace in the world!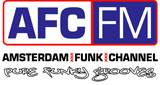 Amsterdam Funk Channel
Amsterdam Funk Channel speelt uw favoriete oude school funk, soul, New Jack Swing, Funky House en meer soulvolle dance 24/7 NON STOP.
Amsterdam Funk Channel reviews
Russell Vandercook

12.12.2022

Cool. Pumping this through Audio Hijack for volume and EQ, Reason Rack for sound processing and contour, Magma Lil Tube for audio enhancement, and Eyephedrine for visuals. Phunked up to the max!

tres bon son . a conseiller

Mykola Prokopenko

09.11.2021

Best radio ever

Володимир Щербинка

12.06.2021

класне радіо! так тримати

the mixes have changed. damn, seems like a program change. :-(

Nikolay Prokopenko

09.12.2020

Best radio station ever

Frederico Azevedo

27.03.2020

Listening from Amsterdam to Brazil my favorite funk radio!

the music is at its best i love this station, it has hardly any advertising

great...

Ionita Florian

24.07.2018

wonderful music !