Stand with Ukraine. Save peace in the world!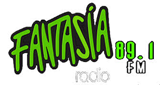 Fantasia Radio
Heróica Zitácuaro, 89.1 MHz FM
La estación con programación musical dirigida al adulto contemporáneo y juvenil, ansmitiendo las 24 horas.
Fantasia Radio reviews
alejandro hernadez coria

20.09.2023

exelente estacion un saludo cordial para la base de radio taxi zitacuaro de parte de alex ex. 129 desde por aca de baja california nte.

Ernesto Esquivel Ruiz

01.10.2020

Saludos desde baja California a toda mi familia de Zitácuaro Michoacán me puedes poner la canción que chulos ojos. La dinastía de Tuzantla grass

Todo el programa y musica solo de zitacuaro pero el noticiero de 13 horas pesimo ecaron a perder su gran estacion de radio.

Deived Frances

06.11.2019

Exelente programa!!

Adoro ouvir essa radio, toca lindas canções...nota milll...Show.

Alfonso Ibarra

23.04.2019

Dafniss Tsiseje :

💎💎💎💎💎💎💎 1000

Dafnis Tsiseje

13.02.2019

Mira Ponchito Jr. Lo único que demuestras al decir que los zitacuarences somos una bola de "SIMIOS" . Es q eres una persona ignorante he iletrado sin estudios y q no te informas. Q no leés. Realmente no sabes como estâ clasificado el hombre biologicamnt hablando. Yo soy simio. Tienes toda la razón. .. Pero TÚ eres un pobre orate sin estudios

Juan Ignacio Cayetano Marcos

14.11.2018

Soy de Toluca y cada vez que voy para Zitacuaro, sintonizo la estacion, ojala y que nunca cambien de su estilo saludos

Thelma Sánchez Garza

12.10.2018

Un gusto escucharles y poder oír y saludar a al Lic Carmen desde Monterrey, NL.