Stand with Ukraine. Save peace in the world!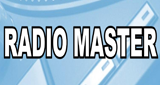 Radio Master
Radio tematica, trasmette solo grandi successi 70' 80' 90'.
Radio Master reviews
Luciano Mattana

03.09.2023

ok

Roberto Mameli

10.08.2023

Buona sera a tutti complimenti per la vostra passione.

Stai dalla parte della pace. Salva l'Ucraina dalla guerra! No all'invio delle armi all'Ucraina👌🏻

Dj Pierpaolo Pagliero TOP

ma a tutti succede che dopo pochi minuti cade la diretta e bisogna fare il refresh del sito? sempre....cè qualcosa per evitarlo ? grazie

Pierpaolo Dessi

12.10.2022

Fantastica musica . Continuate così.

Stefano Meloni

28.08.2022

The best musica anni 70 & 80.

Alberto Laruffa

23.07.2022

Il mixato di Dj Andrea Ghiani e' roba di alto livello ... ASSOLUTAMENTE TOP

Musica meravigliosa da 5 stelle Dj Andrea Ghiani di un altro pianeta. PECCATO RADIOGIORNALE SPAZZATURA!!! LEVATELO rovina la radio .

Da quando l'ascolto Radio Master è diventata la mia playlist......cosi non mi perdo a cercare sempre bella musica.......