Stand with Ukraine. Save peace in the world!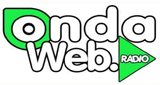 Onda Web Radio
"Dare spazio ai giovani" è lo slogan che questa emittente trasmette con orgoglio, affidando la gestione di una grande varietà di programmi che va dallo sport all'arte culinaria fino alla musica, proprio a personaggi giovani con la passione per la radio. Onda Web Radio già nel primo anno di vita è riuscita a raggiungere ogni angolo del mondo, contando ascolti anche fuori dal continente Europeo e raccogliendo una considerevole mole di consensi ed apprezzamenti soprattutto da parte dei maggiori artisti italiani, molti dei quali sono stati ospiti e, tutt'oggi, spesso fanno visita agli studi radiofonici nella Casa della Cultura e dei Giovani, dove vengono accolti sempre con molto calore.
Show more
Information about the radio
Oggi Onda Web Radio può contare su uno staff selezionato, affiatato e competente sotto tutti i vari aspetti ma conservando comunque quell'immensa disponibilità ed apertura verso chiunque abbia nel proprio cassetto il sogno di fare radio e di far parte di quella che è a tutti gli effetti una grande famiglia.
Radio contacts
https://www.facebook.com/OndaWebRadioTV