Stand with Ukraine. Save peace in the world!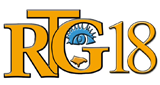 Radio Ginen
Port-au-Prince, 1030 kHz AM
Listen to us on 92.9 FM (Stereo) & 1030 AM and Watch us on Channel 18 Live from Haiti! Find us Online for a Live Broadcast of our Radio Station and Video Updates of the latest in News and Cultural Events from our Television Station.
Radio Ginen reviews
Techny Lamandier

06.12.2020

Animaté m yo gwo salitasyon pou nou gwo bout tonton kompa nortre faute mw poze m depi sannto domingo

Sonsonne Pierre

17.11.2020

Map koute depi chili sonsonne piere. Fem koute klass blakawout selye mikael janflip depi chili

Bnj band I touye pitit bondieu

nicolas johann

17.05.2020

est il possible de dedier des titres à mes amis ??

Wap koute, Radio Ginen pa gen 2 nn

Bonswa ginen haïtien ki sen domeng anvi tounen Lakay yo, yo pagn manje pou yo manje

Relage cancer a pou mwen stp

Internet connection sound good but too much interruption for publicity ( likely 80%).

Raphael Sainterest

26.12.2018

Bonswa radio ginen.depi chili