Stand with Ukraine. Save peace in the world!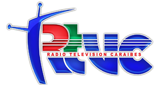 Radio Caraibes FM
Port-au-Prince, 94.5 MHz FM
Suivez toute l'information politique, culturelle, sportive en direct et en continu sur la Radio Caraibes FM. Les dernières informations, news et actualités en Haiti et à l'international
Show more
Radio Caraibes FM reviews
Good

Milrose Junior

28.04.2023

mwen renmen radio caraïbe..Emisyon pam Canal Musical ak Breg e tout Staff la

PIERRE RICHARD JEAN PAUL

30.11.2022

Argentine ap kalifye kanmenm paske polonais yo pa fouti ap bare toutan .. yo pa jwe boul menm yo plede fe Fly kout tet yo an chandel yon bann move degajman

Emisyon prefere m se premye okazyon 🔥🔥🔥

Pierre Jabouin

15.10.2022

Escuchando desde Windor CT

Olequine Metelus

23.05.2022

Bob Map viv an Guyane

Bnjr,mw se Chenel pierre,mw branche emisyon an depi Chili.

Marcelin Doranzy

18.02.2022

Mw salye staf radio Caraibes maten an,espesyalman Bob C afe pam tou tan,map tandew depi MEXICO.Bon travay frem.Bondye avek ou pa pe pa krent . Doranzy Marcelin

Jean Enel Oranvil vous ecoute depuis New York City

Brunolover Xavier

29.01.2022

Hello guys
Information about the radio
Radio Television Caraibes broadcasts live from Port-au-Prince, Haiti. It was created in 1949 by the Brown family. It is currently run by Patrick Moussignac. Caraibes FM hosts the most popular talk show on the island called Ranmasse. It has been rebroadcast to the Haitian diaspora from a handful of radio station from Miami to Montreal and Paris. Listen to Radio Caraibes from the U.S. by calling 712.432.6595.
Radio contacts