Stand with Ukraine. Save peace in the world!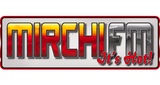 Mirchi FM
MIRCHI FM IS FIJI'S Number ONE Hindi Radio and is targeted to 18 to 40 years olds. We ensure that our Station is up heated, energetic and fun in everything we play and do. MIRCHI FM's music is from latest releases of Bollywood to Albums and Hits of 90's. The strength of MIRCHI FM is its young, energetic and most talented Announcers with very attractive and entertaining On Air Shows 24/7.
Show more
Mirchi FM reviews
love it i listen every day feels like back home from Suva.

Jai Hind

Business Equipment

17.06.2023

well nothing much to say but i wish ba wins the fiji fact because BA TOH BA HAI

I often listen from Sydney and its the only radio station playing in my car and home. From the music to the announcers, awesome. Keep the good entertainment and energy going. All the best.. Ash Menon

HI I am Dipak from Bangalore...Awesome music RJ's. This remind me of my visit in Fiji.......

Love all the songs....from Malaysia!!!

Love it!!! Listening from Sydney. Brings back so many great memories

Hello Fiji, Nice to hear u guys on line. I'm a new listener and enjoying it. Feels like lm in Fiji. Songs are excellent and joke are very good. Keep up the good work.

I am listening from Washington DC. USA. We are entertained.

gud station need to upgrade
Information about the radio
To begin with, Mirchi FM Breakfast Show "Mast Morning" from 5.45am to 9am with the Dynamic Ashna and Ashneel Singh who wakes you up every day, and then comes in "Saheli Renu" 9am to 12pm with all her tips and tapping music. Divah joins in with Lunch Munch and Parde ke Piche is just superb. Jitendra Shandil hops in with "Raftaar"and 5pm-6pm oye hoye show and rocks the nation till 7pm. The mood and music changes with Shreeti who hosts the "Tonight Show" and makes you fall in Love followed by "Just Jaago" frm 12am to 6am.
Bollywood Ek Minute, Teekhi 30 by RJ Sonyx, Mirchi Top 40 and Mohabatoon Ka Safar with Renisha and Arunesh will definitely make you fall for MIRCHI FM..
Radio contacts
Time in Suva: ,