Stand with Ukraine. Save peace in the world!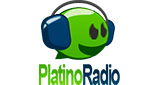 PlatinoRadio
Escucha La Música Tropical De La República Dominicana, Con La Mejor Selección De Música Y Sonido De Alta Calidad.
Show more
PlatinoRadio reviews
Anyoli Molina Oleaga

11.08.2021

🎶🎶🎶🎶🎵🎶🎵

no hay ma na, alante alante

Hey klk klk, por aqui tirando duro tambien con platino radio, buena musica, animacion y la emisora no se queda atras, todo un exito, sigan asi mi genteeeee!

Betania Carrisales

16.03.2021

Muy buena emisora complaceme con una canción de babbunny yo perreo sola por favor, estamos al 100 con ustedes

la única y la mejor 🙌

uayyyyyyyyy pero una cosa! esto esta nitido, seguidora tambien de esta emisora, no la conocia pero ahora he mia mia jeje

Estewil Carlos Quesada

12.03.2021

guai mi mai que goza carajo con platino radio, yo también la tengo como favorita, dale papá

Peter D. Kirkpatrick

11.03.2021

una vaina ratata con esta emisora, no la conocia pero me gusta mucho ahora y lo tengo en mi dispositivo, tambien baje su aplicacion, sigan asi a todos en la emisora y su diector

Ivonne j. barrera lopez

10.03.2021

Platino Radio ta dura la emisora vamo ayaaaa

Me encanta esta emisora la recomiendo, ME LA PASO GENIAL Y DE VES EN CUANDO ALGUNOS PASITOS JEJE 💪💪💪
Information about the radio
PLATINORADIO Es La Emisora Online Mas Tropical De Latinoamerica.
Si quieres tener una emisora streaming en línea como esta, sonando con la mayor calidad sin importar cuantos usuarios se conecten al mismo tiempo, contáctanos abajo.
Radio contacts