Stand with Ukraine. Save peace in the world!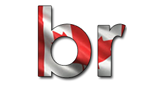 Beats Radio
Beats Radio is an internet radio station from Calgary, Alberta, Canada, providing non-stop music with zero commercials, allowing people from all over the world to stay connected with the latest and greatest electronic dance music. Beats Radio is able to stream live local events, feature Dj's and producers, both local and international.
Show more
Information about the radio
Beats Radio is an online electronic and dance music radio station based in Calgary, Alberta. Electronic and music (also known as EDM) is becoming increasingly popular both in Calgary and around the world. With a growing fan base and increasing demand, Calgary was lacking a radio station to satisfy the desires of local EDM fans. As a result, Beats Radio was developed to provide a link between Calgary fans and the best electronic and dance music artists from around the world.

The idea behind Beats Radio was to create a source for the latest and greatest electronic and dance music which could be easily accessible to anyone who desired it. In order to do so, the name had to be simple yet distinguishable. The name "Beats Radio" was an obvious choice, with beats being the key element in electronic and dance music. The desire was to bridge the gap between both local and international artists, as well as between local and international listeners. With no radio station in Calgary solely playing electronic and dance music, Beats Radio's vision was clear.
Radio contacts
Instagram: www.instagram.com/beatsradio/
SoundCloud: soundcloud.com/beatsradio
YouTube: www.youtube.com/user/beatsradio