Stand with Ukraine. Save peace in the world!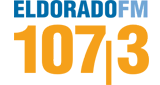 Rádio Eldorado
Programação premiada no seu dial com a dose certa de informação e boa música! Eldorado, a rádio dos melhores ouvintes!
Rádio Eldorado reviews
Elgenius Oliveira

02.02.2021

***** vidaaaaaaaa vida bandida levei nos EUA , mas agora liberto da hero's pixo-kar com ajuda de picicólokos promrto retifikar o motor do possante Mercedes minha kerida amore-mio . kero's vc's de vorta amptr vorta pra nóis te amamamo's baby sister causa do derrame muuuio loukuraaaaaaaa kiss-me kisss-me baby glória-maria meu todaa-todaaaaa to quase lálálá uiiiiiiii geliçaaaaaaaaaaaaa cigarret's thank's my friend'ssssssssssssssssssss..... ..

Antonio Bernardo do Nascimento Bernardo

22.01.2021

MEU NOME É ANTONIO BERNARDO,MORO NA CIDADE DO CRATO-- CEARÁ,GOSTEI MUITO DA QUALIDADE DO SOM DA EMISSORA COM OS GRAVES,MÉDIOS E AGUDOS TODOS NOS SEUS DEVIDOS LUGARES.

giselle aparecida Roberto

03.07.2020

Amo essa rádio!!!

Maurilio Guerra

12.05.2020

Muito bom

Radio of best client

Marcus Rezende

30.04.2020

ola muito prazer sou Marcus Rezende tenho 59 anos estudante de rádio e tv estou no ultimo ano da faculdade e também estou terminando curso de analista musical ambos no senac ,em paritcular gostaria de saber qual no da banda e musica que tocou antes Mr Tanborine e depois de Paul and Wings é alguma coisa gold finger now mary one t5o do seria isso ?

Francisco Alves De Oliveira

26.03.2020

Existem milhões de músicas mas se ficar o dia inteiro ouvindo vcs, sei mais ou menos o que vou ouvir. O que acontece , hein?
Radio contacts
Jornalismo: (11) 99481-1777