Stand with Ukraine. Save peace in the world!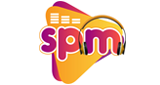 Rádio Super Play Mix
A Super Play Mix é uma rádio jovem, eclética, descolada, descontraída, informativa, moderna e conectada, além de ser também um novo conceito de rádio e com uma programação preparada para atender a todos os gostos, e que tem a cara da nossa gente, feita do jeito que o ouvinte pede, para ouvir em casa, no trabalho, no carro ou onde quiser. A Super Play Mix surgiu como missão ser um canal comprometido com a qualidade da sua programação e a satisfação dos seus ouvintes e internautas, oferecendo diariamente, muita música, informação, notícias, entretenimento, interatividade, credibilidade, prestação de serviço, dicas e utilidade pública . A programação da Super Play Mix é comandada por um time de grandes locutores experientes, conceituados e antenados, visando sempre inovar, e levar programação interativa, divertida e informativa 24 horas do por dia e 7 dias por semana.
Rádio Super Play Mix reviews