Stand with Ukraine. Save peace in the world!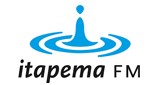 Itapema FM
Florianópolis, 93.7 MHz FM
Sedeada em Florianópolis, a Rádio Itapema pertence ao Grupo RBS. A sua emissão, baseada em conteúdos musicais, é dirigida aos ouvintes das faixas etárias dos 20 aos 40 anos.
Itapema FM reviews
Isa Maria Putton

25.12.2021

Gosto muito. Maringa-Pr. Estranhei a faixa etária de destino. Não posso ouvir. Ķkk

Alejandro Walter Gonzalez

21.09.2021

Saludos desde buenos aires, Argentina, alejandro

Rudinéia El Hajjar

21.10.2020

A melhor de todas , ouço todos os dias !

Luiz Otavio Raymundi

04.10.2020

Uma das melhores rádios!! ouço direto! =D

Aqui do cerrado, Goiânia, admiramos a Itapema excelente qualidade.

Saludos desde Argentina, excelente música

Sabe ser boa essa programação vida longa a Itapema pra mim a melhor!!!

Ricardo Omar Quiroga

29.04.2020

Desde argentina lembro nas praias do floripa,com voces.a melhor radio de america latina.ricardo

Ricardo de Carvalho

24.02.2020

Em Santa Vitoria do Palmar Rs ouvindo a Itapema Floripa , relembrando quando vivia em Floripa, doces anos. Parabéns pela qualidade musical.

Me encanta !!!