Stand with Ukraine. Save peace in the world!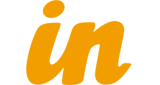 Interativa FM
A Interativa fundada em fevereiro de 1999, a Rádio Interativa FM desde seu início se destaca pela programação musical voltada ao público pop/rock, jornalismo dinâmico e atuante e atrações humorísticas imperdíveis!
Show more
Interativa FM reviews
Asprênio Santos

31.05.2023

TOP DE GOIÃNIA,PARABENS.

A melhor de todos os tempos, diretamente aqui dos Estados Unidos. Parabéns vocês são fera

Paulo Roberto Pereira

08.11.2020

Radio Interativa a melhor FM de Goiânia, desde sua inauguração em fevereiro de 1999.

Òtima rádio! Adoro os assuntos abordados...

radio top ja olso a muinto tempo i olso ak de floripa

adailton sousa

29.01.2020

parabens pela radio eu escuto ela a 20 anos.

Excelente programação, parabéns a todos!!!!

Diego S. Rodrigues

30.08.2019

ÓTIMA PROGRAMAÇÃO, ÓTIMAS MUSICAS E UM PAPO INTELIGENTE...

Boa

Programa de sábado a noite Interativa Black é o melhor no horário.
Information about the radio
Fundada em 1º de fevereiro de 1999 a Interativa se destacou desde o início pela sua proposta inovadora. Uma rádio onde os ouvintes participavam ativamente de seus debates e promoções. Com menos de 6 meses já realizava grandes projetos e se colocava como líder de audiência no segmento jovem. Com uma programação voltada ao público pop/rock a Interativa sempre se manteve na liderança e nunca deixou a bola cair.

Os melhores profissionais do estado fazem dessa rádio uma das referencias nacionais em rádio jovem. O nosso humor também fez a diferença. Fazemos um humor sem apelarmos a palavrões e humor negro. Acreditamos que possamos fazer humor de uma forma singular, fazendo assim a diferença no rádio.

Com 100 mil watts seu sinal chega nitidamente em mais de 70 municípios da grande Goiânia. Isso faz da Interativa uma das rádios com maior cobertura do Centro-oeste.
Radio contacts
https://www.instagram.com/interativafm/