Stand with Ukraine. Save peace in the world!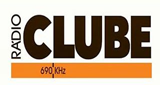 Rádio Clube do Pará
Acompanhe a Equipe Bola de Ouro da Rádio Clube, a maior audiência esportiva do Brasil!
Show more
Rádio Clube do Pará reviews
Radio muito boa. Equipe de esportes excelente. No entanto, existe uma pedra no caminho. No caminho existe uma pedra que se chama NONATO CAVALCANTE, que apresenta um programa todas as manhas, para que essa radio se torne excelente. É triste falar de um profissional que ja foi um grande radialista. Lamentavel ouví-lo agora. Um radialista totalmente comprometido com a preocupação de segurar seu emprego, com a politicagem ou ideologia. Mesmo falando inverdades, distorcendo os fatos, fazendo narrativas maldosas, o que, para homens de bom caráter, corajosos e comprometidos com a verdade, não seria impedimento.

Alberto Jorge Rabelo

06.05.2021

Muito boa

Muito boa

Ronaldo Trindade

08.09.2019

exelente

Nivaldo Moura Moura Moura

03.06.2019

ótima radio.

Dilsonportovasconcelos Vasconcelos

09.10.2018

10
Information about the radio
Hoje, com 80 anos de atividades, a Rádio Clube do Pará é uma emissora moderna, alinhada com o novo perfil das rádios, voltada para o jornalismo, o esporte, a prestação de serviço e o entretenimento. A emissora está nas mãos da família Barbalho desde 1986. Em 93, ela foi integrada ao sistema da Rede Brasil Amazônia de Comunicação, no 3º andar do prédio da RBA.
Com um transmissor superpotente de 20 kW, a Clube atinge em onda média toda a dimensão continental do Pará. Em onda tropical, alcança a Amazônia Legal. Além disso, a Rádio também recebe cartas de ouvintes de vários países que ouvem a Rádio pela internet.
Radio contacts
Telefones: 3084 0112 / 3084 0111
https://instagram.com/rclube