Stand with Ukraine. Save peace in the world!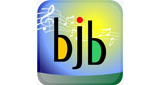 Rádio Bossa Jazz Brasil
A Bossa Jazz Brasil é uma web-rádio originária da cidade de Santos/SP, que tem como objetivo levar aos seus ouvintes uma programação de qualidade onde destacamos o melhor da música brasileira, como a bossa nova e a MPB e ainda o jazz tradicional e contemporâneo com suas vertentes.
Show more
TOP songs on Rádio Bossa Jazz Brasil
Rádio Bossa Jazz Brasil reviews
P F (petekiste)

23.10.2022

Hey there, I hear you from Germany. Thanks a lot for this wonderful radio-program. It makes me happy every day so I could dance all the time:)

Fernando Sangenis

22.03.2022

Espetacular. Não sabia que havia essa Rádio Bossa Jazz Brasil, gratuita. Vou fazer a notícia para os meus amigos. Somos todos idosos, com mais de 70 anos de idade. Muito bom. Parabéns !

Jeancarlo Falcao

22.01.2022

Total qualidade. Gosto muito.

SHOW DEMAIS , OTIMO GOSTO ...

Wonderful and elegant music. I like to listen to your station every day. Greetings from Tampa, Florida.

Борис Борухович

18.05.2021

A wonderful program compiled by a wonderful team makes our hearts beat! Thanks!

Simone Maselli

23.01.2021

Ótima programação.

excelente.

Thierry Bontron

13.09.2020

Le meilleur programme actuel sur la Bossa-Nova Jazz. Plus de musique serait bien et moins de bande annonce serait encore mieux ! Surtout lorsque l'on ne parle pas la langue. Grand merci la super radio.

José Rubens Almeida

05.01.2020

Excelente programação. Muito bom gosto. J Rubens Almeida - São Paulo
Information about the radio
Nossa equipe, formada por profissionais que atuam no mercado há mais de 20 anos, está sempre buscando a melhor seleção musical para seus ouvintes.

Além disso, estamos sempre atentos às novidades, mantendo nossa programação sempre atualizada.
Na BJB você também fica bem informado com o que acontece no Brasil e demais países, tendo tudo isso na sua casa, no seu trabalho ou em qualquer lugar do mundo.
Radio contacts
https://www.youtube.com/channel/UCLhS0jgv2xZNnCql0qHQHZQ