Stand with Ukraine. Save peace in the world!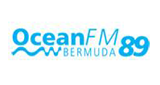 Ocean 89
A Bermudian radio station offering top-40 music, including the ongoing celebration of local artists. On air personalities are Keevil [The Captain] Burgess and Felix Todd.
Ocean 89 reviews
Great to meet The Captain this morning. What a treasure Bermuda has in him. Embarrassingly my wife Kate reminded me where Oh Captain my Captain is from when I was off air! She's an English teacher, I am maths! ( great excuse) - Dead Poet's Society!!

Geraldine Sidders

12.11.2022

Can you say lisa Mona Turpin is the best mom I love her from Geraldine

What a great Sunday morning easy listening show. I don't know who the DJ is but thanks! all the old greats, B.B. King, Marvin Gaye, Bill Withers, Van Morrison, Nina Simone etc. Really enjoying it.

ceciliasuarezok

20.05.2020

Hello friends, good night, as always from Argentina with you. This time can I ask you for some zouk or kizomba music? They're going to like it a lot!!! thanks, cecilia xoxo

I listen to Captain most mornings and really enjoy his show. This morning (Thursday Aug 22) he played a 'Portuguese song' which i thought was very cool of him to switch it up a bit and being Portuguese it made me smile, so thanks Captain!!