Stand with Ukraine. Save peace in the world!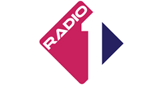 Radio1UAE
Abu Dhabi, 100.5-104.1 MHz FM
Radio 1 : Part of the Gulf News Broadcasting Network.Number 1 for Hit Music.Radio 1 100.5 Abudhabi is a broadcast radio station from Abu Dhabi, United Arab Emirates, providing Hits, Top 40/Pop, Rock music.
Radio1UAE reviews
Greetings from Romania!

Ma FAV station all time 😍😍😍😍😍

Love listening to Radio1UAE feels like im still in Dubai. Long live Radio1 listening here from the city of waterfalls ILIGAN City Phillipines.

who is this you said istagram ? beautyful voice

Ritchard Mckie

04.03.2021

Wish I could hear Dubai Eye 103.8 radio here in Scotland. Other stations from Dubai are good also.

listenin in live from Uganda, much appreciation

Zuheir Dababneh

01.11.2020

nice, love it

Nice radio station.

where to find the song playlist played today?

Priscilla Desouza

26.03.2020

Best station with lots of music and few ads.