Stand with Ukraine. Save peace in the world!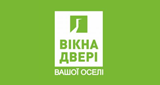 VDVO
"Вікна й двері вашої оселі" - фан-інтернет-радіо для справжніх поціновувачів якості у всьому!
Show more
VDVO reviews
Дякую :)

Serhii Shydlovskyi (Сергей Шидловский)

10.11.2018

Хороший плей-лист!
Information about the radio
Торгова мережа "Вікна дверів Вашої оселі" є торговим представником більш, ніж 10-ти фабрик і заводів України, Росії та КНР, що дає можливість запропонувати споживачу широкий асортимент вхідних дверей, міжкімнатних дверей, вікон, ролет та жалюзів, гаражних воріт та покрівлі за цінами заводів-виробників.
Radio contacts