Stand with Ukraine. Save peace in the world!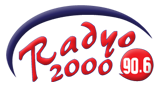 Radyo 2000
Radyo 2000 Arabeskin Kalbi. Bir kere dinleyince vazgeçemeyeceğiniz radyo. ARABESK, FANTAZİ, TÜRKÜ, SLOW
Show more
Radyo 2000 reviews
Tuğkan-kusura bakma açar mısınız bugün benim dogum gunum ecenur eroğlu armagan ediyorum

selamın aleyküm abi cengiz kurt oğlundan külenmiş aşk bu parça sevgiğim eşim gamze altına gelsin bu salı göüşüne gelcm askm beni merak ettme bn cok iyiyim

cengiz kurtoğlu gideceğim bu ellerden gelirse çok sevinirim doğum günüm bugün

GözdeÖzgür Kotan

28.01.2021

(Gülden karaböcek-Senden Özür Diliyorum) Anneme armağan VUSLAT GÖZDE

Selamünaleyküm Ben Mahmut Gezer Tekstil Selamlar ediyorum Müslüm Baba şarkısını çalarsanız sevinirim

Claudia Yelmar

10.01.2021

Çok güzel radyo,çok güzel müzik,Ben Arjantin'den,güney Amerika dinliyorum,selamlar

Aşkından yayanam açın lütfen

Slm abi ben irem cekmekoyden bugun senden çankırılara özgü özkan ergün ömrüm sarkısinı calarmisin bu sarkı butün çankırılara gelsin

Merhaba ben edris iran bazirgan dan dinliyurom bu guzel muzikleriye gure teşekurler bir halay istiyorum

Tunus'tan sizlerle geçirdiğimiz güzel zaman için teşekkür ederim başarılar dilerim
Information about the radio
RADYO 2000'İ DÜNYANIN HER YERİNDEN NASIL DİNLERİM:
İSTANBULDA KARASAL FREKANS OLARAK :90.60 Mhz DEN DİNLEYEBİLİRSİNİZ...

İSTANBUL DIŞINDAN DÜNYANIN HER YERİNDEN DİNLEYEBİLMEK İÇİN UYDU FREKANSLARI : TURKSAT 4A FREKANS:11593 SYMBOL:25000 POLARİZASYON:VERTİCAL (DİKEY) FEC:3/4 OLARAK UYDU ALICILARINIZA BU FREKANSLARI GİREREK DİNLEYEBİLİRSİNİZ...
Radio contacts
TEL: 0(212) 628 2000 - 0(212) 430 60 60
FAX: 0(212) 432 40 60
https://www.youtube.com/c/Radyo2000arabeskinkalbi
https://www.instagram.com/radyo2000official/