Stand with Ukraine. Save peace in the world!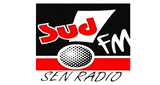 Sud FM
Le leadership de Sud F.M. tient a la fois de la richesse de son personnel d'encadrement (une large part est accordée a la présence des femmes dans la rédaction) et la compétence professionnelle avérée des journalistes (la majorité est issue des meilleures écoles de formation en journalisme).
Show more
Sud FM reviews
Sud fm le radio laideur tout mes félicitations

Papa Saer Sakho (Papy)

03.07.2023

Merçi d'aborder des sujets très interssants. Au pays l'èducation civique est aujourd'huit pauvre.

alassane diallo

28.06.2023

Vraiment très pertinent tu as conquis mon cœur

j'écoute uniquement cette radio.

Ebidiss CamePulho Nation

30.03.2023

La Meilleure Radio Du Senegal qui Merite d'avoir une television au Service du Peuple Senegalais.

Idrissa Samake

15.03.2023

VOUS ETES LES MEILLEURES

Machalla sud fm je vous écoute tout les jours que le tout puissant vous protège

Très satisfait de Sud Fm connexion facile, accessible,. Bravo

sen feeling tv

05.02.2023

Cool

la PREMIERE et MEILLEURE radio privee du senegal
Information about the radio
Dans chacune des stations régionales, les effectifs ont a leur tete un chef de station et un personnel d'encadrement plus restreint.
Le réseau Sud F.M. émet 24 heures sur 24 dans les dix régions du Sénégal. Les langues utilisées sont le ouolof a 60 % et le français a 40 %, les deux langues utilisées principalement au Sénégal.
Radio contacts