Stand with Ukraine. Save peace in the world!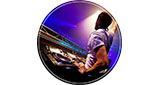 Radio KLASS Romania
Din lipsa muzicii de chef și de viață promovată și difuzată pe frecventele din FM, ne-am gândit să lansăm pe piață un nou post de radio care să capteze atenția celor care iubesc acest gen muzical și astfel pe dată de 30 Noiembrie 2000 s-a înființat Radio Klass Romania. Cu o echipa de DJ care mai întâi s-au cunoscut ca prieteni și apoi au devenit colegi, Radio Klass a devenit în scurt timp unul dintre cele mai ascultate posturi de radio de pe internet de către cei plecați din țară, fapt demonstrat de audiențele mari înregistrate de sondajele trafic. Radio Klass își propune că prin programele sale să nu-și dezamăgească fanii și să îi încânte în fiecare moment al zilei.
Radio KLASS Romania reviews
super....