Stand with Ukraine. Save peace in the world!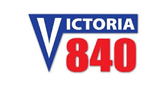 Victoria 840 AM
Emisora que brinda lo más variado en programas de entretenimiento, con la música en Español, noticieros al día, la información de actualidad nacional e internacional, shows en vivo, eventos, promociones.
Victoria 840 AM reviews
Margarita Morales

11.07.2022

Nuestro Barrio Jagueyes Yabucoa sector la Jalda hace más de 30 días sin agua alquien nos puede ayudar .. municipio no ayudan cierre de año fiscal nuevo ! Seguimos sin agua

Maria M. Muñoz

19.11.2021

Rafy, mami Teo , te dice bendiciones para ti tambien, bonito día , A las 7 café en mano.

Domingo Villafane

07.11.2021

Dan muy buena informacion

5* 😀👌

Alberto Adames

24.05.2021

La emisora es muy buena y muy importante para todos los Puertorriqueños dentro y fuera de PR.

julio cesar burgos torres

27.12.2020

Excelente muy buena idea de rendirle homenaje póstumo al gallo salsero, Tito Rojas,( RIP).Julio Burgos, desde Harrisonburg Virginia saludos cordiales y si se pudiera saludos a la familia del homenajeado y mis más sinceras condolencias y Nuestro Señor Jesucristo Bendiga su familia.

Victoria 840 am La Reina del Caribe escucho desde mi infancia en Yabucoa y ahora desde Kissimmee, FL. Saludos a la coomunidades del Ingenio y Tejas en Yabucoa.

Llevo más de 1 año escuchando a Linda y es una mujer bien profesional en la radio. Felicidades, Linda de parte de José desde Camino Nuevo, Yabucoa.. Gracias por tu labor en la radio.....

Wilfredo Román

05.04.2020

Me encanta la programación. Los estoy escuchando hace como tres semanas y me encanta. Wilfredo, Jomar y Nelly desde Barceloneta.

Yanitza Rivera

19.04.2019

La cruz también es la prueba más grande, de ese amor de Dios y de nuestra fe.