Stand with Ukraine. Save peace in the world!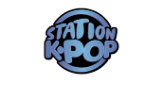 Station K-pop Radio
Somos una Radio Online de contenido auditivo orientado a todo público con interés en la cultura Asiática, principalmente a Corea del Sur y el género K-Pop.
Station K-pop Radio reviews
¡Realiza tus pedidos directamente nuestra página Station K-pop!

A. D. T. O. Y de 2pm salió el día de mi cumpleaños en 2013... No sé si es coincidencia que sea una de mis favoritas!!! Gracias por ponerla.

Hola podrian poner Dont leave me de BTS?

Me encantaaaaa💓 Pls pongan algo de SEVENTEEN ✨

brenda cosigua

14.04.2021

Apenas lo encontré tan solo escuchar la voz de la chica que habla de kpop me encanta

Va iubesc! I love you from ROMANIA!

Recién conozco esta estación y me encanto 💜

me entan mucho uwu mamamooo xd pendon pero me guta mamamoo 1000 me gusta v station kpop uwu

Brenda Collantes Berrospi

08.07.2020

BTS porfa 💜💜💜💜💜

Teen top por favor!!!