Stand with Ukraine. Save peace in the world!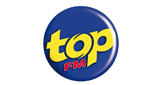 Top FM
Port Louis, 104.4-106.0 MHz FM
TOP FM has been officially launched on 31st December 2002. It is the leading radio station in Mauritius targetting 24 hours the Mauritian people at large.
Show more
Top FM reviews
Bravo pour l'émission sur le secteur hôtelier à Maurice ce soir 18 Avril 2023. Félicitations pour votre analyse de la situation sur notre île Monsieur Sen Ramsamy.

Kinish and Anishka from Portugal

Doorgaswaree Khoodeeram

20.02.2023

Hi. I'm from the south east of the island more precisely from Riviere des Creoles. It's very hot. GLOOMY outside with no wind, no rain. Aissa lag raha hain jaisseki hawaa tham gayi hain...

My wife has learnt creole by listening to your channel. best wishes from Scotland

Krishnadutt Dhuny

09.12.2022

👌👌Radio

Headlines Generator

10.07.2022

World class radio

Levé Moris top program top fm

Neshan Allybuxsh

26.02.2022

Top FM is the best ❤️❤️

Brian Ramessur

02.02.2022

Pena courant dans saint pierre 😭😵‍💫😵‍💫

Listening from Dublin Ireland. A hello to the Nirsimloo family of Saint Pierre
Information about the radio
TOP FM has a well established audience in both urban and rural regions. Our core audience is situated between 15 - 50 years.

With a high loyalty audience and widely distributed among the different regions of the island and in the working population across different age group, TOP FM has been consistently providing its commercial partners with high returns on their investments. With an Audience Loyalty exceeding 65% and an Opportunity to Hear (OTH) of over 1,800, 000 every week, TOP FM the Number 1 Radio Station over 24 Hours, is the Ultimate Cost Effective Advertising Solution.
Radio contacts
https://www.youtube.com/channel/UCMBUbBnzxmpemB9h9p8HQxA
https://www.instagram.com/topfmmauritius/