Stand with Ukraine. Save peace in the world!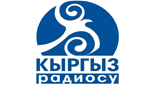 KyrgyzRadiosu
Bishkek, 102.5-107.6 MHz FM
Кыргыз радиосу мындан 80 жыл мурун, тагыраак айтканда, 1931-жылы негизделген. Кыргыз радиосунун концепциясы - көркөм өнөрдүн таасири аркылуу жалпы угармандардын жан дүйнөсүн байытуу, тарбиялоо.
Show more
Information about the radio
Күн сайын 12 сааттык уктуруулар эфирге чыгат. Уктуруулар жалаң кыргыз тилинде даярдалат. Уктуруулардын сапатын жакшыртып, угармандардын катарын көбөйтүү максатында редакция жамааты ар убакта талкууларды, талдоолорду өткөрүп, өз кызматын өтөп бүткөн уктурууларды жаап, жаңы долбоорлордун үстүндө изденип, эфирге даярдап келишет. Ошол эле учурда Радионун жүзүн чагылдырып турган роликтер маал-маалы менен жаңыланып турат. Бүгүнкүдөй саясатташкан, күнүмдүк көйгөйлөр адамдын адамдын акыл-эсин чарчатып турган кымгуут заманда угармандардын жан дүйнөсүнө азык берип, эс алууга багыттап, жакшылыкка үндөп келаткан Кыргыз Радиосунун келечеги алдыда.
Radio contacts
Редакциянын номери: (0312) 39-15-54