Stand with Ukraine. Save peace in the world!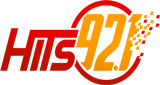 Hits 92 FM
Santo Domingo, 92.1 MHz FM
Hits 92.1 FM is a broadcast radio station in Santo Domingo, Dominican Republic, providing a adult contemporary music.
Hits 92 FM reviews
wilmer troncoso

11.05.2022

la mejor emisora numero en todo wao

Framil Trinidad

26.04.2022

La mejor en todo momento.

LAURENNY PEREZ ROSARIO

23.04.2022

Good

Santo De La Cruz Santos

13.03.2022

Bendiciones a todo aquel que lea este msj, y hist 92 es la mas escuchada a nivel mundial.

Alberto Cuevas Perez

20.02.2022

Lo mas importante es que ponen la bachata que me encanta leonardo de aza la chica de mi escuela me gusta.

Muy buena emisora , la mejor de RD

Juan Ramirez Gonzalez

20.01.2022

Excelente esta emisora me encanta ❤️❤️

Juan Fernandez

17.11.2021

wao esta emisora si que me recuerda una epoca de los 80 cuando ahi estaban los dj JR y sancho panza y tambien el poly polito se acuerdan tremendos anos aquellos muy buena emisora soy chinino desde boston estados unidos en sintonia

Simón Castillo

13.10.2021

Hist 92 es la emisora del pueblo dominicano, con los mejores locutores para el deleite de todo el público

jesus aristides figuereo frias

04.10.2021

Felicidades a Frank mufler está de cumpleaños de parte de talleres hermanos Pirela.