Stand with Ukraine. Save peace in the world!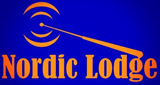 Nordic Lodge Copenhagen
Chill out music for the open minded listener. Downtempo, Lounge, Ambient, Trip hop.
Nordic Lodge Copenhagen reviews
Sue Luchterhand

30.08.2021

I have been enjoying Nordic Lodge radio for a couple of years now, I never get sick of the chilled music it's always relaxing and enjoyable to listen to. I dislike most radio stations with annoying announcers trying to be humerus and failing, I will be listening for many more years to come I'm sure. Thank you.

Murtedza Mohamed

09.02.2021

Tuning to your station (from Kuala Lumpur) for several months now. Excellent sound quality. Enjoying your great music selections. Keep it up.

Дмитро Вершинін

15.01.2021

Буває, повсякденна робота не вимагає підвищеної уваги, тож ця станція виявилася для мене найкращим супроводом нічних робочих змін та побутових справ. До того ж звучить багато цікавих треків, які можна почути лише тут. Щиро вдячний станції за цікаву музику та Радіо Box за її транслювання у зручному додатку. (Слухач в Україні - Listener from Ukraine.)

Relógios Tempo

21.08.2020

Hilsen fra Lissabon

By far. my favorite station anywhere!!

I LOVE THIS STATION. SO HIP. SO CHILL. (Chicago, IL, USA)

Big fan for years. The best downtempo radio. I love it more on Sunday mornings that usually plays very interesting tracks with great vibes as always. Keep it up!

Jurgen Havenhurst

24.05.2018

New Downtempo every week!