Stand with Ukraine. Save peace in the world!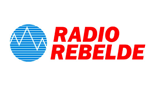 Radio Rebelede
Radio station of Cuba with the news of the present time, founded by Ernesto Che Guevara
Radio Rebelede reviews
Ángel Guevara Fontaine

20.02.2023

¡¡65 años!!; Rebelde anunciándole al mundo la realidad, de la fuerte ofensiva del "Ejército Rebelde" en La Sierra Maestra: Segundo Combate de Pino del Agua, dirigido por el inolvidable y querido Comandante en jefe Fidel Castro Ruz, y donde se encontraban también, Camilo Cienfuegos, Ernesto Che Guevara, Juan Almeida, Raúl Castro y otros valerosos combatientes: aquí cae gravemente herido, Ángel Guevara Silva (muriendo días después en el campamento), hijo ilustre, de este municipio de Buey Arriba, y, hoy en día no se le reconoce: ni escuela, ni CDR, ni una calle, nada en lo absoluto lleva su nombre; en la casa de Los Combatientes tampoco se sabe de él…que disgusto, no tengo adjetivos calificativos para señalar los errores de los que tienen que ver con la rica historia de Nuestra Revolución.

Great

Pedro Zamarripa Chàvez

29.08.2022

en la HAVANA... para Leydis Ponce De León... desde Mexico...

Armando Félix Ramírez García

31.12.2021

!Desde Sierra Maestra!

Pure Communist Propaganda

Buenas noches.los escucho muy claro.desde Limon COSTA RICA.saludos a todos.muchas felicidades.cuidense mucho.deseo volver a visitarlos pronto.

A contrapelo A contrapelo

12.07.2021

Adelante hermanos de Cuba. Admiramos la grandeza, la generosidad del alma cubana. Sera'n ejemplo histórico de amor a la justicia y a la libertad en la historia universal. Los saludo desde este oprimido y violento país, Colombia, país de gente buena aplastada por los. criminales en el poder
Radio contacts
Apartado postal 6277 código postal 10600 Habana 6. Ciudad de la Habana,Cuba.