Stand with Ukraine. Save peace in the world!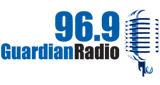 GuardianRadio
Fresh news and smart talk all day.
GuardianRadio reviews
Good stuff

Who is that idiot who consistently phones in to Guardian Radio to ask foolish questions: you know--the guy who babbles a mile a minute, virtually unintelligibly, and always ending his sentences with "...you know.". Thankfully, his musings are received skeptically by the hosts. And why oh why are so many callers afflicted with stuttering and stammering, not to mention pervasively awful grammar. Didn't these people go to school? Imagine how many school teachers roll their eyes and cringe while hearing all of this tortuous blather on their radios? And don't get me started on the advertisements full of presumably "comedic" characters who talk "pidgin-English". Doesn't the media realize that encouraging such terrible grammar and mispronunciation only serves to paint Bahamians in a bad light? That ad for Crime Stoppers is particularly pathetic. C'mon...do some Bahamians really talk like that and why? But these are merely "quaint colloquialisms", you say? I think not. Imagine for a moment such babblers sitting in front of a bank manager to ask for a loan..."Hey, mon, I came here to aks you for some cyash...blah, blah, blah". Arrgh! I truly hope I never hear Bahamian airline hostesses and crew speak like this! Good grief!

What...am I actually hearing morning hosts admitting that they sneakily use their cellphones in their cars and unconcerned that all their listeners are hearing this? C'mon...what does that contribute to the continuing and ongoing unsafe driving behaviour? Very, very BAD! More road tragedies and they wonder why?

ok

How is Marsh Harbour doing with Dorian?

Greetings from Venezuela, I am listening to your program right now, good job!!!!

cool music !!!

Sheniquea Laing

05.12.2018

I would like to give my Mr. Carrwright an A+ for his consistant support thoughout the community of St. Barnasbas, he always goes above and beyond to help anyone he comes in contact with as best as he can.
Radio contacts
https://www.instagram.com/explore/locations/513225118/guardian-radio-969fm/