Stand with Ukraine. Save peace in the world!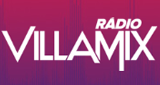 Rádio Villa Mix
Emissora oficial do VILLA MIX - O MAIOR FESTIVAL DE MÚSICA DO BRASIL.
Rádio Villa Mix reviews
Amo d mais essa rádio 📻 é top 🔝

fabiano lorensutti

21.01.2023

Top demais

top d+, Serginho , Machadinho Oeste - Ro

Radio tooop, só sucesso !!! de SP Aquiii

Odecio Stroschein

15.07.2022

a melhor radio do momento, se eu pudesse ouviria 24 hr por dia, mas aproveito cada momento livre pra ouvir radio villa mix aqui em Forquilhinha Santa Catarina

ESPEDITO Castro

13.03.2022

Só música 🎶 🎶 boaaa top aqui em Brasília 👏👏👏👏👏

Osvaldo Oliveira

12.01.2022

minha classificação a máxima realmente a radio Villa mix esta de parabéns eu estou conequitqdo 24 horas estou ouvindo i retransmitindo aqui em Rio real ba Bahia todo mundo ouve i gosta não desligo mais da radio Villa mix

renaldo renaldo

05.08.2021

se alguém não esta conseguindo ouvir rádio vila mix, logo acima pressione setinha escrito website, é depois de aparecer pagina , apertem em rádio; ( escrito,RÁDIO).

Angélica Cristina

19.06.2021

Uma pena não conseguir ouvir

Otima porém está fora do ar!
Radio contacts
https://www.instagram.com/villamix/
https://www.youtube.com/villamix