Stand with Ukraine. Save peace in the world!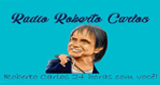 Rádio Roberto Carlos
Rádio Web dedicada ao Rei Roberto Carlos. Todo romantismo de Roberto Carlos 24 horas no ar."Esse cara sou eu" e toda discografia com as músicas de sucesso do Rei na Rádio Roberto Carlos, desde 1959 aos dias atuais, sem nenhum comercial.
TOP songs on Rádio Roberto Carlos
Rádio Roberto Carlos reviews
Washington Peixoto

24.04.2022

Qualidade & Seleção das melhores... Parabéns! Continue sempre com as melhores do RC.

Mary Nelly Carballo

06.02.2022

Show show amo a mi Rey

Osvaldo Rodrigues

12.01.2022

Eu ouço o dia todo, mas confesso que já estou enjoando, às músicas repetem muito.

Eliane Beatriz de Aguiar Menezes

08.07.2021

Amo, muito boa! O melhor é que toca todas as músicas do nosso Rei.

Ashot Kudbalyan

24.04.2021

Best

Gerson Mamédio

20.03.2021

Melhor radio do mundo...

Sergio Siderzinho de Mattia

20.01.2021

otima radio , depois de Elvis , o Roberto é o melhor do universo !!!

Elias José Batista

17.12.2020

Super Excelente...! Parabéns...! Que continuem assim SUCESSO E TENHAM UM FELIZ 2021...!

Ótimo... Parabéns cont...desse jeito😎😎😎

Geraldo Carlos Machado Júnior

05.08.2020

PARABÉNS, CONTINUEM ASSIM.
Radio contacts
https://www.instagram.com/radiorobertocarlos/