Stand with Ukraine. Save peace in the world!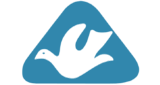 Web Radio Ramá
Web Radio Ramá Estamos em manutenção em breve voltaremos. Continue com nossa programação. Baixe nosso aplicativo, na loja de apps do seu dispositivo movel procure web rádio ramá.
Web Radio Ramá reviews
Roselane Siqueira

16.11.2021

Rádio para se manter ligada todo o tempo. Aborda temas diferenciados.

:)

Anselmo Zanazi

29.05.2020

pode orar por favor josé eduardo de lima,que mora em curitiba e está com covid 19

Marcia Cristina Medeiros de Paiva

19.05.2020

Márcia Paiva,muito boa a rádio.

Cristiane Pitombo

09.05.2020

amo!!!!!

LEONARDO SOUZA

02.04.2020

Uma parábola poética para ti pastor

Valeria Silva Penha

10.02.2020

BOA NOITE A PAZ DO SENHOR!!!assistindo de casa não conseguimos chegar

Preciso me libertar dos vícios da pornografia, masturbação, lascívia e luxúria. ....minhas orações batem no teto e voltam. ...devido aos meus muitos pecados .....preciso de oração

Magno Medeiros

05.04.2019

SIMPLESMENTE EXCELENTE!

Regina Fajardo

05.11.2018

Parabens por falar do Enen. Ontem mesmo teve questao sobre ideologia de gênero.