Stand with Ukraine. Save peace in the world!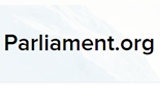 Parliament Radio
Parliament Radio brings the latest parliament news to their listeners. Parliament Radio also broadcasts live parliament ceremonies by which their listeners can get involved with the national affairs and can get informed about the governing matters of the country. To know the latest parliament news this is a perfect radio solution.
Parliament Radio reviews
Following budget presentation for 2023.

Following keenly, good deliberations thus far....

Isaiah Chitsulo

29.10.2020

Exallent reception audio quality is live and clear I am loving this...

Makarios Chola

25.06.2020

Hope Bill 10 has got no harm to the nation of ZAMBIA

Augustine Mwewa

17.03.2020

Following the debates with keen interest. I wish all the MPs would consider this Bill 10 on non partisan grounds.