Stand with Ukraine. Save peace in the world!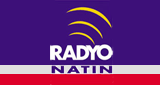 Radyo Natin
Cagayan de Oro, 106.3 MHz FM
Radyo Natin (In English:Our Radio) is the largest radio network in the Philippines. It has more than 100 stations across the country spread from Claveria and Aparri, Cagayan in the northernmost part to Bongao, Tawi-tawi in the south. All Radyo Natin stations operate in the FM band. National news programs by DZRH, the Manila Broadcasting Company's flagship station, are carried in the early mornings, with local news and stories from 8:30 a.m. to 1:00 p.m.
Radio contacts
Fax: +63 (2) 8832-6141
https://www.instagram.com/radyonatinfm/